If you are reading this, I bet you are looking for the best whitening product for teeth.
You have tried so many local products from whitening toothpastes to whitening strips, customised trays or what not. Nothing seems to work.
You are almost ready to close that last article from Google on "Top 10 Best Whitening Products that Dentists Recommend", then you landed at my page.
Here I will share with you why I choose Keeko Botanical Whitening Pen as my personal choice for The Best Whitening for Teeth.
Types of Whitening Products in the market
There are basically two type of products in the market for whitening.
Bleaching products. They contain hydrogen peroxide to lift deep and surface stains, whitening the teeth as a result. They may also contain either carbamide peroxide or hydrogen peroxide.

Non-bleaching products. They lighten surface stains only.
Product Overview : Best Whitening Pen For Teeth
Company Founder. The Boss, Sabrina, though improved her dental health though a Ayurvedic dental routine, still stressed about the level of toxins in dental products.
Keeko was born: a line of holistic oral wellness products developed by a team of rad dentists to deliver visible results with cleaner ingredients & zero fluoride, phthalates, SLS and peroxide.
Price : AUD $29.95
Place to buy: Online at Keeko Botanical Teeth Whitening Pen
Guarantee : 30 day free returns if you receive it and change your mind or products are faulty. Products must be unopened and unused.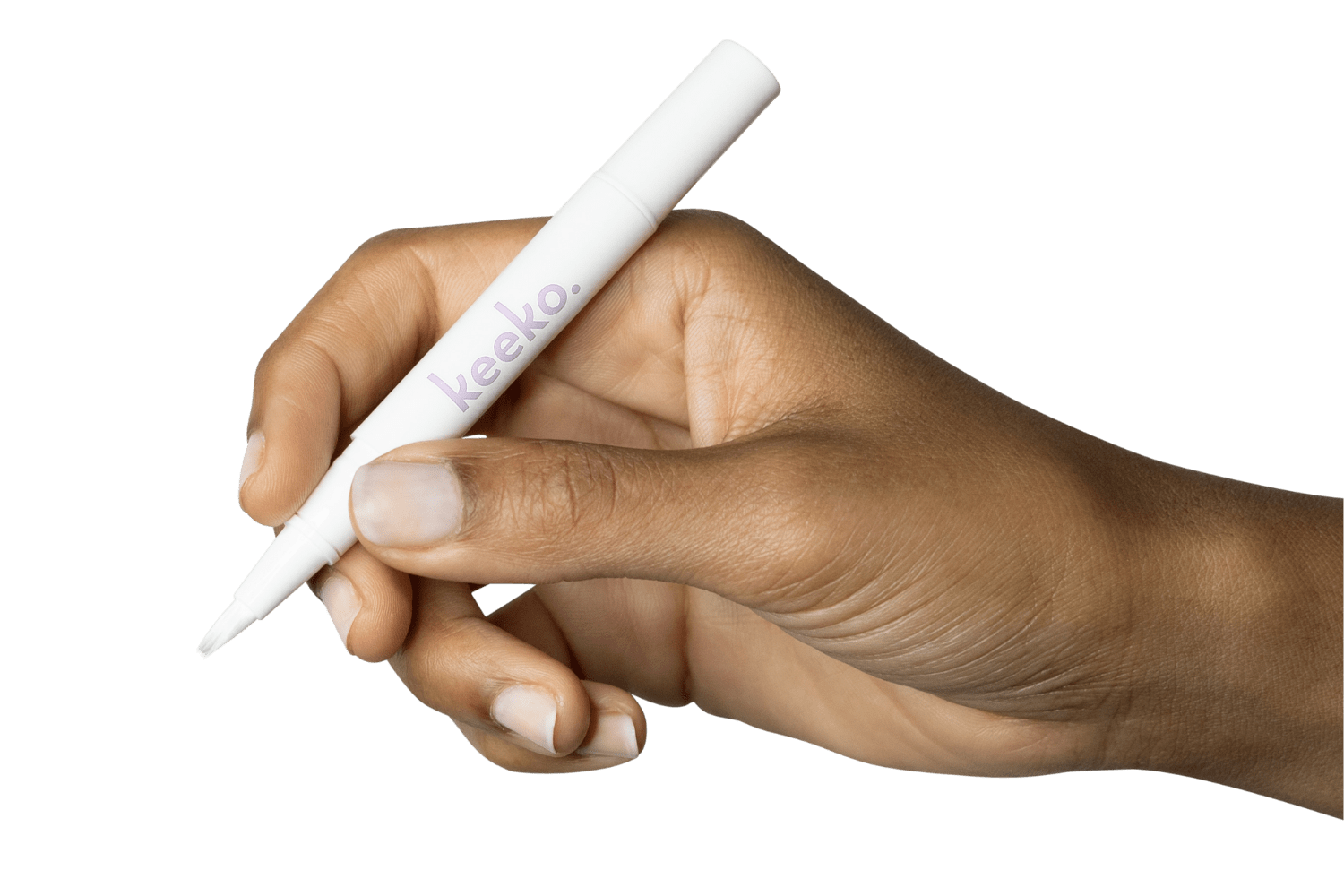 AUSTRALIA
Purchase over $50 –  FREE
Purchase under $50 – Flat Rate $6.95 AUD
USA
Purchase over $50 – FREE
Purchase under $50 – Flat Rate $10 AUD
REST OF THE WORLD
Purchase over $150 – FREE
Purchase under $150 – Flat Rate $15 AUD
My rating : 9/10
Pros
This peroxide free pen is dentist formulated & clinically tested to whiten teeth 5+ shades in 7 days without damage or sensitivity to the enamel.
It's all thanks to the stain-buffing powers of Bicarbonate Soda & Cranberry combined with soothing Aloe Vera & Chamomile. Removes plaque and tartar.
No chemical taste here — just a refreshing minty flavour that'll keep you coming back for more.
Free from peroxide, harsh bleaching agents, parabens, SLS, preservatives, colourants, sulphates, phthalates & artificial sweeteners. Good for 25 Uses.
If you are pregnant or breastfeeding you should consult your doctor before using this product.
Con
The only con is that it comes with plastic package, that can be recycled a pen is finished.
Another commented that it runs out quite quickly, even though it was not used daily.
How To Use the Keeko Botanical Whitening Pen for Teeth?
Brush your teeth and dry with tissue.
2. Twist the pen to let the gel sit on the toothbrush. Brush each tooth.
3. Leave on until dry.
4. Do not eat or drink for 60 mins. There is no need to rinse out.
One additional thing that I like about these products is that they are not tested on animals, so it is perfectly safe to use.
Who is suitable to use these products?
Most people desiring to whiten their teeth are suitable to use whitening gel, with the exception of pregnant women, and children under the age of 12.
Customers who benefitted include those heavy coffee, tea drinkers and heavy smokers.
When is the Best Time to use the Whitening Gel?
The best time to do teeth whitening is before you sleep. Just brush your teeth without toothpaste, leave the gel on for the set amount of time, and then brush with toothpaste as per normal. It is very important not to eat any food or drink any water, as the gel works its way on the teeth.
Testimonies
Users rave about the visible effect almost immediately, they say it is easy to use.
A avid coffee drinker with visible stains achieved great results. The stains were mostly gone without any insensitivities.
A common comment is the use of natural ingredients, nothing toxic goes into the body.
"I found this product at the Anthropology store in NYC and was quite skeptical at first, not really believing that it could be something that provides results. But since I started using it I definitely noticed that my teeth got whiter! It's so amazing cause other whitening options I had were pretty brutal and so inconvenient to execute at home. So, this pencil is super easy to use! No unpleasant sensations whatsoever. Loving it!!"
Many are repeat customers after they are deeply impressed about the results.
Conclusion
I hope you have enjoyed this review, and if you have any questions on whitening gel for teeth, please leave your questions or reviews below.
Share with us, if you have used the Whitening Pen from this company or any other whitening products. Share with us what works and what did not. i would love to hear from you.